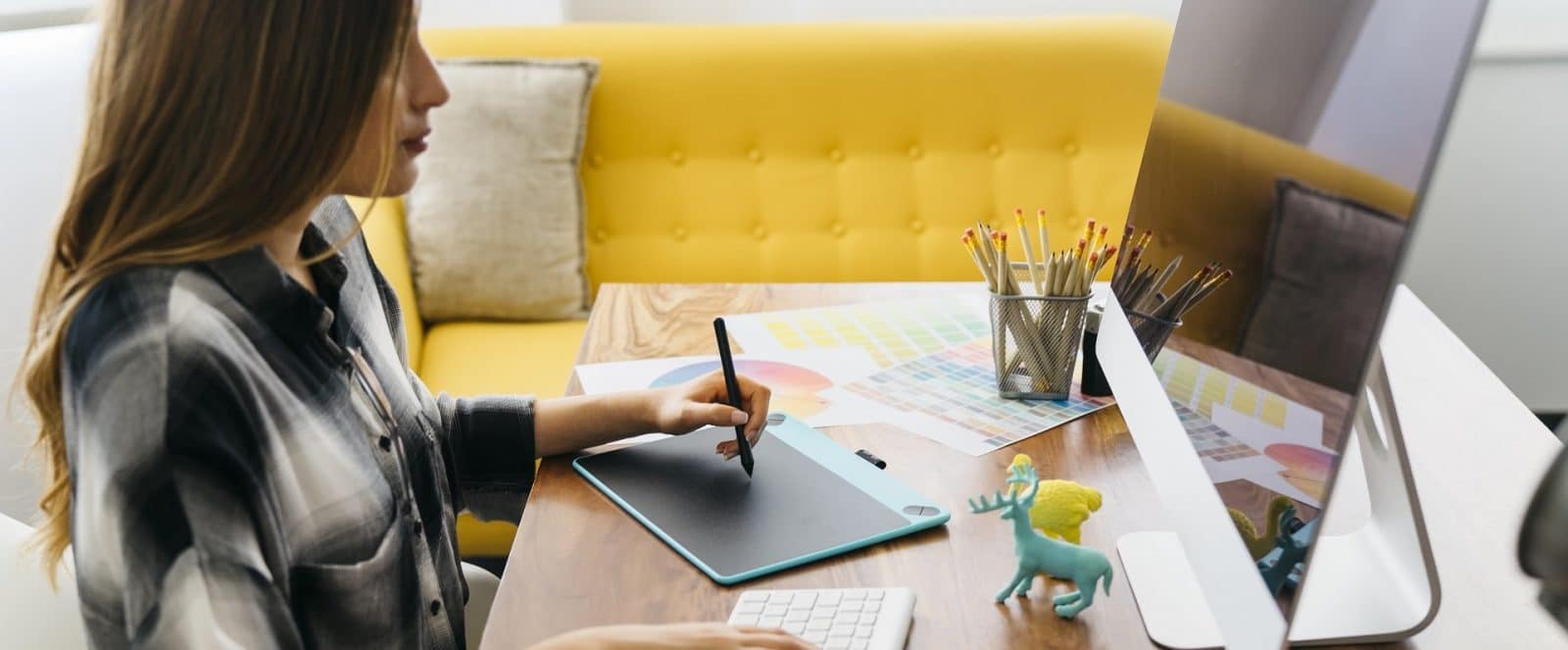 Register and protect a logo
The key element of a brand or company's visual identity, a logo part of the company's intangible assets. This is why it is necessary for the creator of a logo to protect it legally, in order to prevent competitors from appropriating it. For this reason, we recommend that logos are registered online.
Definition of a logo
A logo is a distinctive sign consisting of a set of graphic elements, which allows a user to identify a product, service or brand.
In copyright law, drawings, graphic forms and typographical models are considered in the framework of intellectual property. However, to be protected by copyright, the logo must be original.
When the logo is original, it is protected from the time of its creation by copyright, which confers on its creator a monopoly on exploitation. However, this protection is not always sufficient.
Evidence recognized by courts
Recognized by the courts the world over.
Affidavit valid for life
You will have evidence for life.
Registration valid in 11 languages
Your registration is available in French, English, Italian, Chinese, German, Portuguese, Arabic, Spanish, Korean, Japanese, and Russian.
Affidavits available 24/7
Receipt of registration available online 24/7.
How can I protect my logo with Fidealis?
1.
Subscribe
Register free of charge.
No payment is needed.
2.
Guidance provided
I would like an offer tailored to my needs with an advisor.
3.
We protect you
I upload my creative work online.
I'm protected!
Why should you protect your logo?
Copyright protection does not always give you the proof to assert your rights in the event of a dispute. That is why it is prudent to anticipate any dispute by registering your logo.
Several options are available:
As it is a graphic work, it's possible to register a logo as a

design or model w

hich permits the author to obtain an industrial property title

.

It is also possible to protect a logo by registering it as a

trademark

.
Nevertheless, before registering a trademark it is of interest to protect a logo by Copyright registration. Copyright has two advantages: it can avoid infringement by informing competitors that a logo is protected by displaying the copyright symbol ©. In the event of a dispute, your rights are registered, the authorship of your work is publicly established and, therefore, could make things easier in the event of any legal proceedings.
Copyright registration of alogo
Fidealis allows Copyright registration of a logo.
Fidealis' solution allows a logo to be protected as soon as it is registered on our platform. The logo is then electronically signed and timestamped. This timestamp provides proof of the date of creation in the event of an infringement. We then proceed with the official filing formalities.
Thanks to the Copyright on the logo, if it is copied, the authorship of the work no longer needs to be proven.
So, don't let one of your competitors take your logo: register it now.
Fidealis helps protect your logo and slogan
A pioneering solution in the protection of logos, slogans and commercial signs, combining electronic signature technologies, timestamping and blockchain. Your creative work is instantly officially certified and archived.
SUBSCRIBE FREE OF CHARGE
No credit card needed